---
A Beautiful Renovation In The "McNeil" Neighborhood Of Vintage Las Vegas
Posted: 24 Jan 2015 11:19 AM PST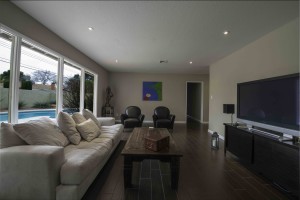 One of the most popular of all the Vintage Las Vegas Neighborhoods is McNeil. It's a large subdivision – west of Rancho Drive between Charleston Avenue and Oakey Blvd. It's a marvelous blend of ranch modern, desert modern and a sprinkling of traditional styled homes. It's highly sought after – not only because it's a beautiful neighborhood full of classic mid century modern homes – but because of it's location. It's only minutes from downtown proper, the strip, the hospitals and the arts district.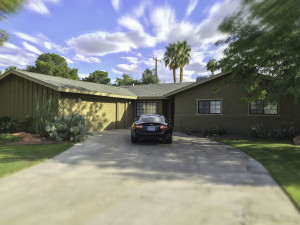 My new listing – 2917 Burton Avenue – has  had a beautiful renovation during the last 4 years. Though this seller has flipped many homes – this is his personal residence, and he went all out to make it extra special. Every surface of the home has been redone – both inside and out. All the windows are dual pane, all the finishes were carefully picked, the pool has been replastered, the landscape is immaculate.
All of the photos can be seen in the featured property widget in the left column, or by clicking here for the flyer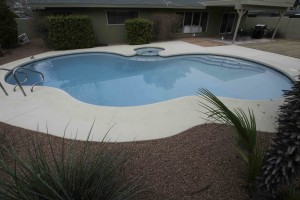 It's a funny thing – so many of us are glued to HGTV – watching homes get updated and and rehabbed in just one hour. So many of my clients want a home like that – but they know damn well it's a huge undertaking. Buyers want the "finished product" but the idea of living in a construction zone, making the required endless number of decisions, having the cash required to pull it off – are all daunting and scary tasks.
Of course – one of the hardest things is finding a time-capsule original home, one where the kitchens and bathrooms are still original and in good enough condition that they can be saved and restored. Far too many of those got flipped over the last 10 years and perfectly fine original Mid Century Modern features got ripped out for the sake of expediency and lack of knowledge.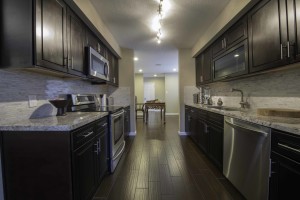 This sharp  stylish renovation, however , maintains the original concepts of Mid Century Modern. The clean lines, the lack of superficial ornamentation, the use of natural material, the merging of the indoor and outdoor living space are all still there – but with a 21st century vibe.
Whether you're looking for the move in ready finished product or a project house to do yourself – GIVE ME A CALL and we'll put a plan together for you.
HERE'S ALL THE CURRENT LISTINGS IN McNEIL