---
A Big Thank You To All Who Love Mid Century Modern Homes and Las Vegas Historic and Vintage Neighborhoods
Posted: 18 Apr 2014 01:04 PM PDT
There's a lot of people who I owe a big thank you to. Some have been clients who have hired me to help them buy or sell their Mid Century Modern Homes in Las Vegas. Some live nearby in the historic neighborhoods of Las Vegas. Some I've met and some I haven't. Most of them are being thanked for making the world, Las Vegas, or their neighborhood a little bit better.
Many of them have been fans of VeryVintageVegas in the past. Lots of them tell me (on a very regular basis) that they miss my blogging. Some even tell me over and over again. I'm actually starting to do something about it. That's why you're reading this. Here we go again.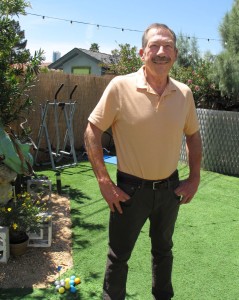 I hope the blogging habit can stick as well as the change in diet and exercise that I've undertaken over the last 10 months. I'm the leanest and strongest I've ever been in my life. I went through the entire winter without even a single moment of chest pain. I haven't been 175 pounds since 8th grade. All the friends who encouraged me and complimented me and were astounded watching the changes that I've made to my shape and to my health are officially thanked!
In case any of you were wondering – it's been this thing called healthy eating and exercise that did it. Who knew?
One night at 4am – I couldn't sleep from the heartburn of a midnight pizza. I decided I couldn't live like that anymore and decided to do something about it. I started by swearing off fast food drive-thrus. I walked into a downtown gym to see what they were about. I drank the kool-aid and signed up for their eating program and started with a personal trainer. I graduated to group "cross fit" style exercise at REAL RESULTS FITNESS in downtown Las Vegas. I am very grateful to Paul, Brandon, Lonnie, Rex, Marcie and Heidi and all the staff at a really great place to get fit. It really does work.
A Few Of My Heroes In Vintage Vegas Get Special Mention For Their Love Of Las Vegas History, Mid-Century Modern Architecture And The Historic Neighborhoods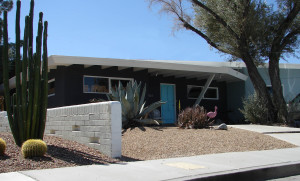 Once upon a time – (about 15 years ago) I thought I was the only one who appreciated mid-century-modern architecture, and the established, mature (and now historic) neighborhoods. One by one – an army of allies showed up who loved them as much as I do. To name a few – and please know there are plenty of others – Heidi Swank who recently founded Nevada Preservation Foundation; Brian Paco Alvarez who blogs and facebooks like no other; Terry Wilsey; Mark and Bill from Retro Vegas; Clay and Denise Heximer and David Cornoyer from Paradise Palms; Cary and Mary-Margaret Stratton; Mark Adams from VegasTodayAndTomorrow; Dan Roberts and Mellisa Clary who started The Huntridge Foundation;  Everyone who started a neighborhood association; or created a Facebook Page for one of them; bought a bank owned or beat up home and made improvements. It's a really long list – but these folks need to be thanked.
I'll tell you this – I'm real happy with the way things are turning around in the historic neighborhoods. Things were looking pretty shabby at the height of the depression in Las Vegas. There's still lots of work to do – but there's plenty of people working toward the same end. I'll even say it – the whole Zappos Downtown Project effect is great and I thank them as well.
Well – that's 2 posts in 3 days! They say it takes 90 days to establish a new habit. I'm looking forward to being in the habit again.