---
Fun Features Found In Foreclosures
Posted: 01 Feb 2011 11:20 AM PST
It's been a long time since a seriously cool Mid Century Modern custom home popped up. This one's in The Beverly Green Neighborhood of Downtown. It's a real project house in many ways, but the fun features to work around are wonderful. It's a great blend of retro original and newly updated. The kitchen and baths have been refaced, but here's the rest.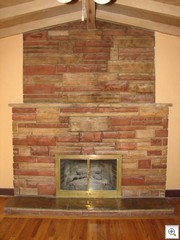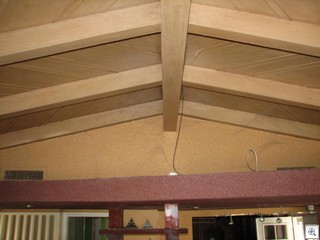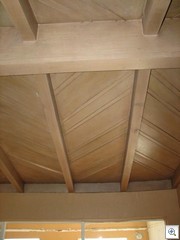 Beamed Ceilings with a unique pattern in the wood that I've never seen before on a ceiling.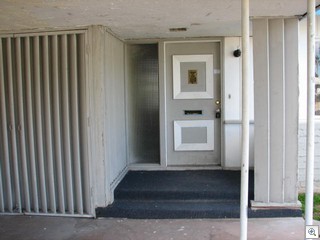 A classic Mid Century Modern front entry way with shadow box accents on the oversized front door.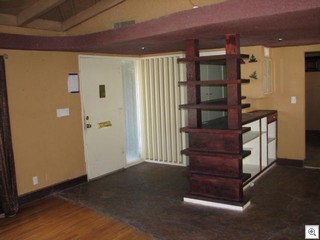 The entry foyer has floor to ceiling window, and a very cool custom hardwood divider between the foyer and the dining room.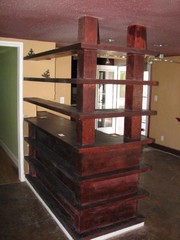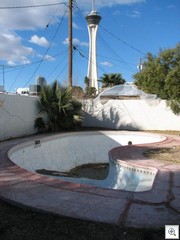 Views of the stratosphere from the pool and patio, and downtown skyscrapers from the front picture windows are just a few of the extras.
It's not a big home, at only 1440 Sf, but it's on a 10,000 foot corner lot and has more potential than anything I've seen in a while.
If you or anyone you know is looking for a project house, can buy for cash and wants a great deal at $64,900, then give me a call quick. There's already 2 offers and the bank is waiting for all offers before picking one.
"American Restoration" On The History Channel Needs You!
Posted: 01 Feb 2011 10:44 AM PST
Melissa, one of the producers of the new hit show "American Restoration", (which is filmed right here in Las Vegas)has reached out to the readers of VeryVintageVegas…….
Do you have a unique, antique, or vintage item that you'd like restored and feature on History's New Hit Series, American Restoration? Are you a collector of antique or vintage memorabilia looking to restore an item of yours? Is your garage packed with old appliances collecting dust because they no longer work? Are you looking to buy a restored vintage item to add to your ever-growing collection?
Pawn Star's Restoration Expert, Rick Dale demonstrating his expertise on his own show for History, AMERICAN RESTORATION!
If you have a unique, antique, or vintage item that you'd like restored and featured on American Restoration, or you are looking to add to your collection with a restored antique, please email the producers of Leftfield Pictures at: AmericanRestorationTV@gmail.com
PLEASE INCLUDE:
• Name, info, condition, make & model of item
• CONTACT INFO
• PHOTO OF ITEM
Don't Miss Out on the opportunity by having your ITEM restored by the best in the business and be featured on the History Channel!!
Email – AmericanRestorationTV@gmail.com
http://www.history.com/shows/american-restoration/articles/want-to-be-on-american-restoration
Steve Evans To File As Candidate For Las Vegas City Council - Today!
Posted: 01 Feb 2011 10:21 AM PST
GOOD NEWS FROM STEVE EVANS FOR LAS VEGAS!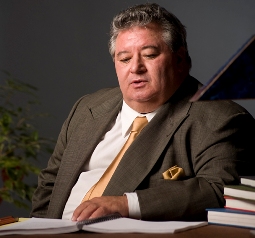 Steve will make it official TODAY when he files his candidacy
for Las Vegas City Council, Ward 3! We want to send the message loud
and clear that Steve is OUR candidate, so we need your help.
We want as many of Steve's supporters there when he files, so please
make plans to take a few minutes and show how much you want Steve
representing you.
DATE: " Tuesday, February 1, 2011
TIME: 4:45PM
WHERE:" Las Vegas City Hall, Stewart & Las Vegas Blvd.
We plan to meet at 4:20PM at The Beat Coffeehouse/Emergency Arts, 6th
Street and Fremont, and take the short walk over to City Hall. Once Steve
files, we will have a brief media opportunity, and that's when we need you
to stand behind Steve and show your strong support!
If you have any questions, please call Steve at 702-408-2978 or email
Mark Benoit at markeric@earthlink.net.
Please ask your friends to join you on Tuesday - we want a big crowd!